This puzzle sign is 
the best gift ever for your family!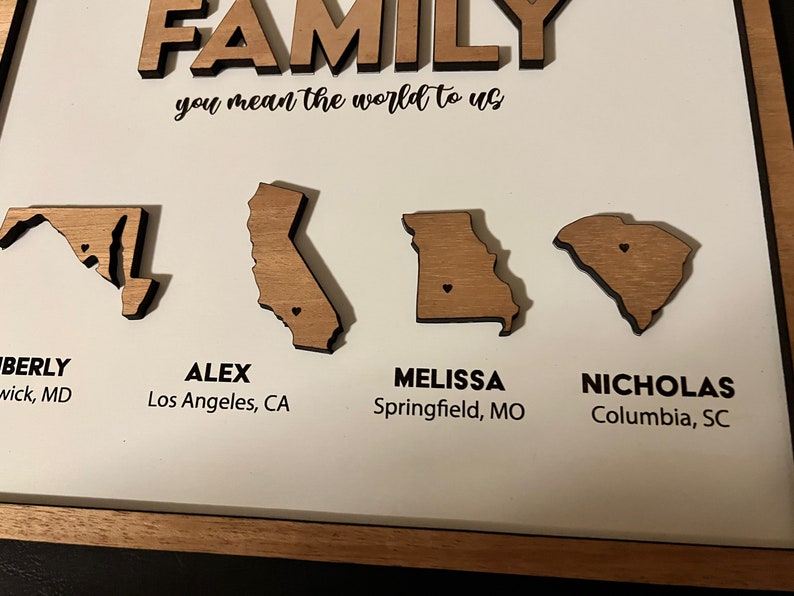 Professionally laser-cut from wood, this unique sign is handmade with love to show your family how much you care and appreciate every little thing that they do. 
The best part of this custom gift is that it's not only for your family, but it's something for the whole family to appreciate. We can customize the sign-up to nine puzzle pieces, so as to accommodate even bigger families.
We are also happy to customize this sign for any special Nicknames by changing the word "Family" to Grandpa, Papa, Daddy, Mom, etc. If you want something other than Family on the sign, please leave the desired word in the notes.


Important to note, that the order in that you type out the names in the order that which they will be seen on the sign.